Welcome to the Orenchi no Furo Jijou Wiki

This wiki is dedicated to everything related to the anime series Orenchi no Furo Jijou, that anyone can edit. Please help by editing or adding articles and lessening the stubs. We currently have 945 edits to 34 articles and 104 images on this wiki.



Navigation
Anime Preview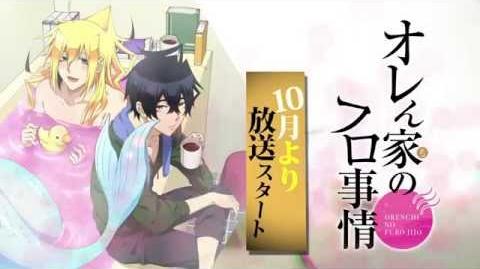 Story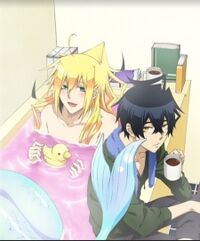 Tatsumi is a high school boy who lives by himself. However, a devastatingly handsome merman named Wakasa moves into the bathtub in Tatsumi's home. Wakasa is a bit self-centered but cute, while Tatsumi is cool but a busybody.
Affiliations
Want to become an affiliate of this wikia? Please contact me.